As part of our 2020 Giving Strategy, we partnered with WE Charity, an organisation aimed at helping make doing good easier, both locally and internationally. And as part of this, we pledged £25,000 towards their WE Villages programme in 2020. This programme looks to eradicate poverty in poor communities by tackling the five pillars identified as essential in making a difference. These pillars are education, water, health, food and opportunity.
Supporting Kenya
Our 2020 pledge was earmarked to support a community in Kenya with the building of 2 new classrooms as well as fund an education programme. This project has now been put on hold as the country (including the Kenya government in conjunction with WE) is working on their emergency COVID19 appeal and desperately needs funds to get this moving.
Following discussions and a request from WE, our 2020 donation will now go towards Kenya's COVID19 Emergency Appeal, and we will support the classrooms and education programme in 2021.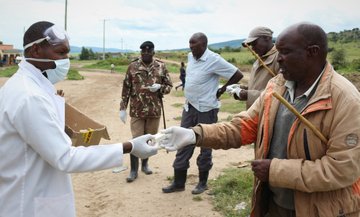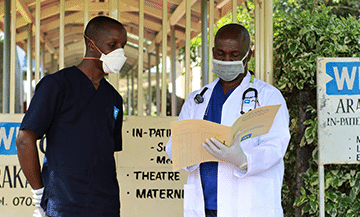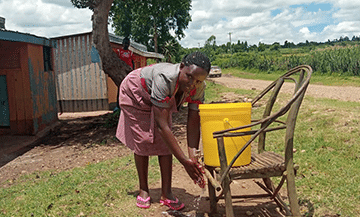 About WE Charity
WE Charity is an international organisation with a global movement to "make doing good, doable". As part of our 2020 Corporate Giving strategy, we have partnered with WE in support of their mission.
WE run their WE Day and WE Schools initiative throughout the UK, the US, and Canada to educate and empower young people while their outreach across Africa, Asia, and Latin America involves an initiative called WE Villages. This takes a holistic, five-pillar international development model designed to achieve sustainable change through education, clean water, medical supplies, food, and financial opportunities for women.
Expanding Our Giving
Since releasing our initial Giving Strategy for the year a significant amount has changed in the world and we are pleased to share that we have decided to increase our giving efforts.
In addition to our donation to the Keyna Covid19 Emergency Appeal, we will be supporting five additional charities we have identified to cover a broad spectrum of areas in the United Kingdom, Singapore, and Vienna.
This includes
""

Meghanne Hughes

Workplace and Engagement Manager