Virtual Event
This month we will have a closer look at the Point & Figure charting technique. You will learn how to set up a Point & Figure chart according to your needs, how to determine major support and resistance points and how to calculate price targets.
What We Will Run Through
Explanation of Point & Figure construction and charting possibilities in Tradesignal
Set up Point & Figure market overviews with automatic trendlines and price targets
Run a short backtest to study the profitability of Point & Figure charts
You will get all shown codes so you can test them on your markets without programming.
It's going to be a great session and we look forward to seeing you there! 
Tuesday 5th October 2021 3:30 pm BST (4:30 pm CET)
If you can't make this webinar, we are holding an identical session on Thursday 7th
Your Hosts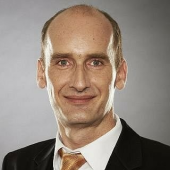 Philipp Kahler (Former employee at Trayport), is a senior quantitative analyst. After working as a prop trader for several years, he has been developing algorithmic trading strategies for and with institutional trades for the last 20 years. At Tradesignal his expertise helps traders develop their personal trading approach.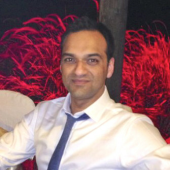 Hammaad Uteem Senior Sales Manager with a wealth of experience in the financial and energy trading industry, eager to assist clients in achieving trading success through the use of Tradesignal. 
If you are unable to attend this one, please have a look at our other webinars. Otherwise, feel free to
session with one of our specialists.