With Tradesignal you have one of the most advanced charting and backtesting software packages available. Let this webinar inspire you on a multitude of possibilities of analysing energy markets and how to make full use of your trading data within Joule.
What We Will Run Through
The different chart types
Understanding market scanning
How to use pattern recognition
An introduction to the Tradesignal programming language and Python integration, backtesting and optimising strategies and much more.
Hosted By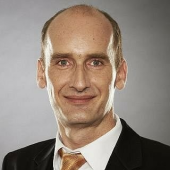 Philipp Kahler A Senior Quantitative Analyst at Trayport (previously Tradesignal), and has more than 20 years of experience in developing algorithmic trading strategies. He supports institutional customers in developing and programming sound trading strategies.