autoTRADER – our solution for manual
and automated trading
As markets rapidly evolve, traders need tools that give them the advantage. Trayport and Trayport VisoTech have developed the solution that traders demand. Trayport's Joule screen, our leading trading solution for energy markets, is now enhanced with leading-edge algorithmic design and execution capabilities.
Joule now supports Trayport autoTRADER, a powerful trading tool for fully automated short-term power and gas trading on energy exchanges as well as brokered OTC markets. The autoTRADER solution:
Is fully integrated within Trayport's Joule trading screen supporting manual and automated trading with no additional software required

Enables fast

execution

in milliseconds to get the best price

Provides out of the box algorithms for position closing and flexibility marketing as well as

white box algorithms allowing traders full visibility of the basis of the algorithm decision

Allows traders to simultaneously trade all products in all price zones

Provides visibility and control of algorithms directly from your Joule screen

Allows traders to view time series (positions, parameters etc.) in your Joule screen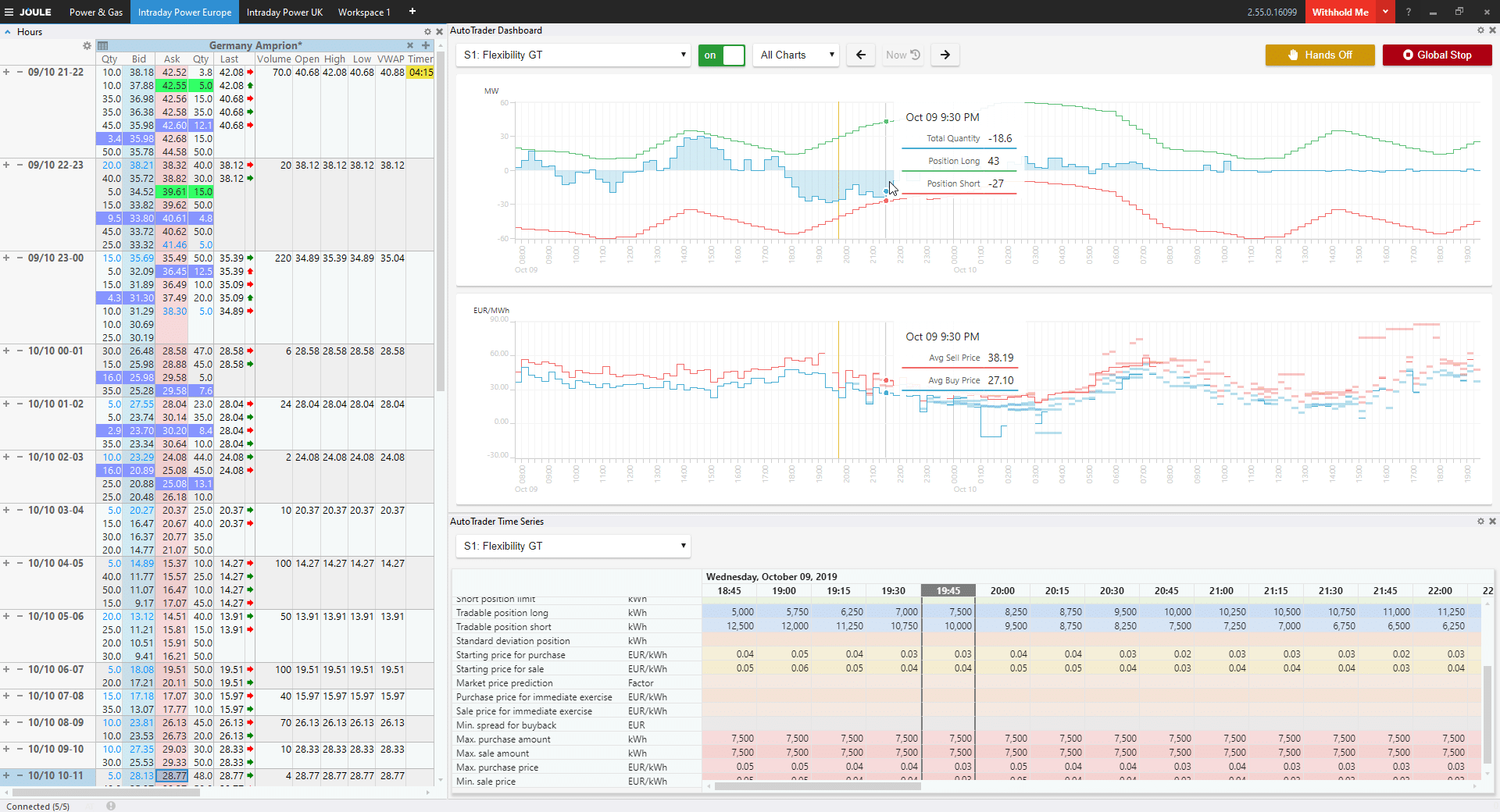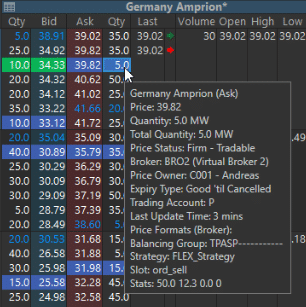 Access power & gas, spot, forwards & futures algorithms in one screen. The solution supports any combination of manual and automated trading – from fully manual to fully automated, or anything in between, including:
Automated trading at night and weekends for 24×7 trading

Automated trading only for specific situations

Automated trading of individual assets or portfolios
The Trayport autoTRADER allows users to react quickly to changing market conditions to fulfil trading targets without requiring manual intervention. It integrates seamlessly with manual trading, giving you full control of your trading process.
MAXIMISE YOUR TRADING OPPORTUNITIES
To find out more information, please complete our enquiry form or email sales@trayport.com or call us on +44 (0) 20 7960 5511.