At Trayport we are committed to creating a workforce culture that raises awareness and encourages conversation about Mental Health for all of our employees, as good mental health allows us to realise our full potential and cope with the pressures of life and work.
For Mental Health Awareness Week (15 -21 May) we lined up something for our employees to support their wellbeing each day of the week. We provided office massages in our London and Vienna offices, something we offer monthly throughout the year, and held a live talk about a colleague's positive experience of using AXA Health and our Employee Assistance Programme. On Thursday 18th May we hosted 'Wear it Green Day' across our offices, the Mental Health Foundation's flagship fundraiser for Mental Health Awareness Week. For every person that wore green on the day we donated £10 to the charity, in total we raised £1000 in London, €120 in Vienna and $50 in Singapore. It was wonderful to see everyone showing their support for an illness that is often hidden.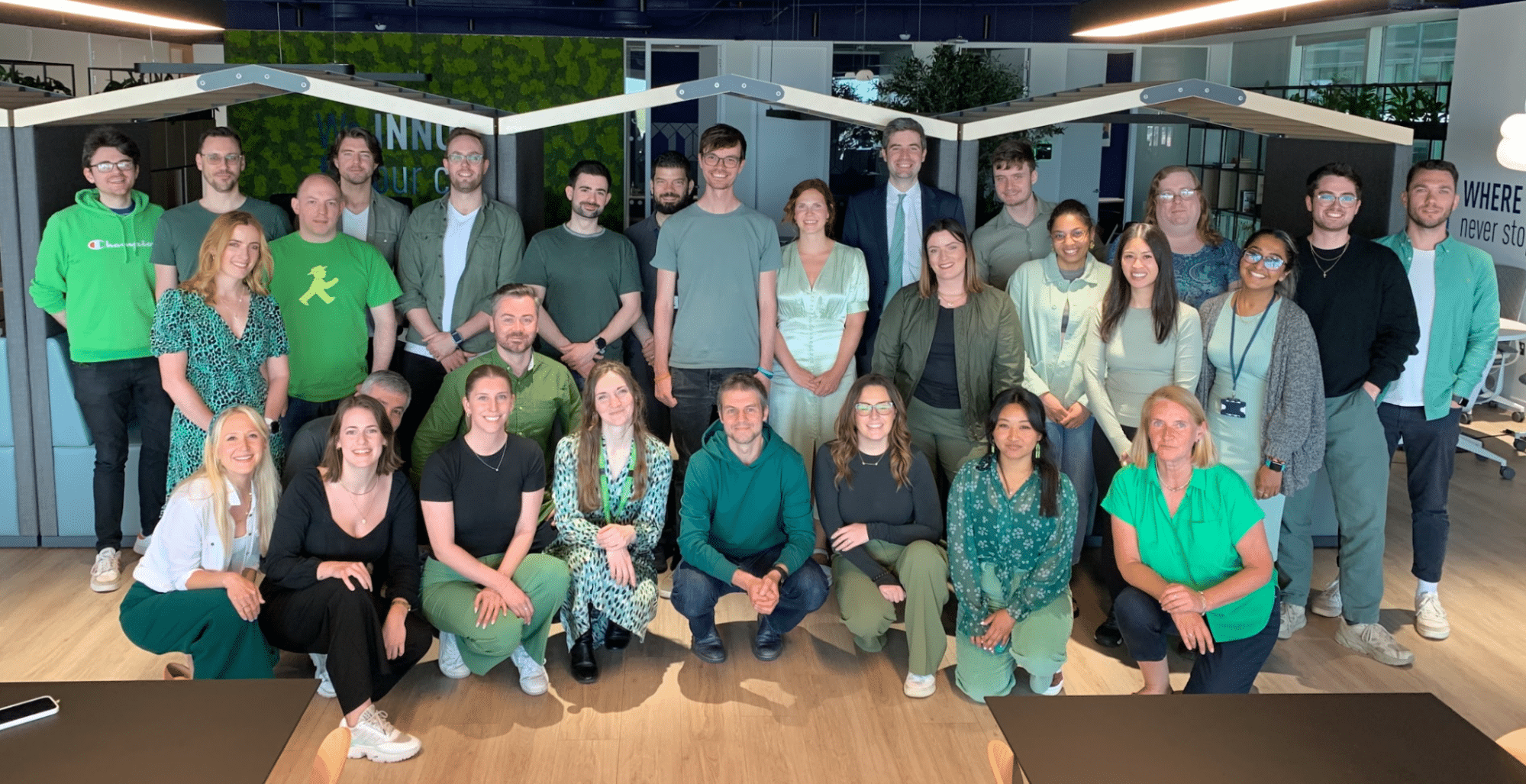 This year in recognition of Mental Health Awareness we offered our Managers in London, Vienna and Singapore a 1 day Mental Health Awareness training course. The training, delivered by Mental Health First Aid England, provided managers with the knowledge and confidence needed to support the mental health of their teams. The training supported them to learn about mental health and how to identify, understand and help someone who may be experiencing a mental health issue. Building on this we also hosted a Q&A with Dr Alex George helping staff to gain perspective on their personal wellbeing and how to manage mental health.
We also provide employees with a range of online platforms all-year round to ensure support and guidance is there during non-working hours, including Lifeworks, our Employee Assistance Programme and Perkbox, our wellbeing and discounts platform. As part of encouraging a healthy work life balance, we offer 4 paid personal days each year to all our employees. This could be used for celebrating a special holy day, moving house, celebrating a birthday or wedding anniversary, or caring for an ill family member. 
As a business we prioritise our employees mental wellbeing, and are always open to new ideas and ways to further encourage open conversations about how each other are feeling. Our hard work has been recently recognised as Trayport were shortlisted for the 2023 'Make a Difference Awards', in the category 'employer that has made the most difference to workplace mental health and wellbeing over the past year.'