15+ gas markets incl. TTF, NBP & CME (HH)
Optimise Your Trading
Trade Gas With Joule
Trayport's trading solution, Joule, enables access to over 15+ physical and financial wholesale gas markets including TTF, NBP and CME (Henry Hub). Utilities, banks, funds and industrial consumers use our platform to trade derivatives in multiple European gas markets through multiple brokers and exchanges, and now in North America as well.
We have become a leading solution for trading gas due to the value Joule provides in execution and capturing the best available prices, but also because Joule helps traders in spotting arbitrage opportunities between different markets, time periods and virtual trading points with supported venues.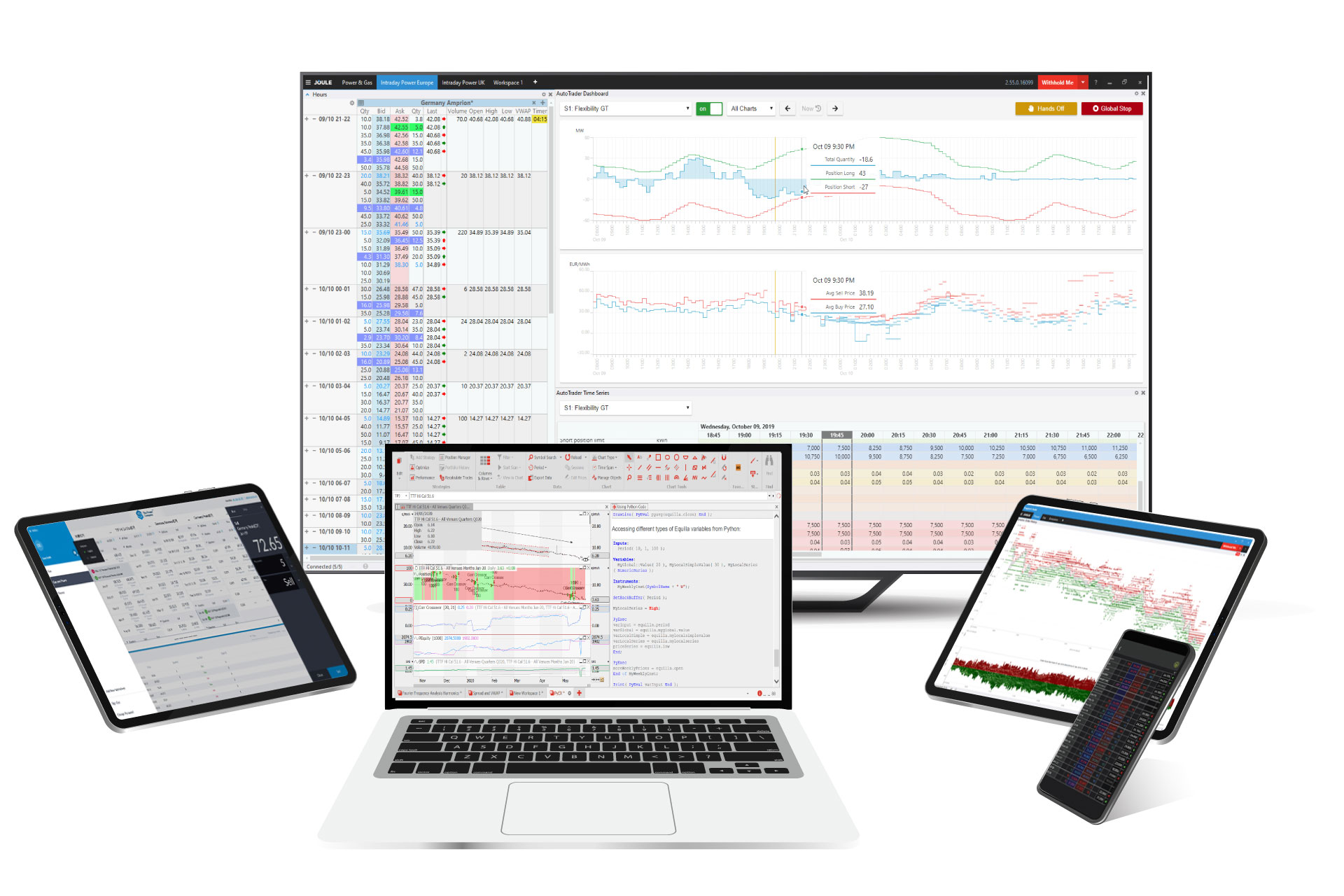 Best Price Discovery
The Global Gas Market In One Screen
Our comprehensive network is why Joule is seen as the Global Gas Screen.
Liquidity within the gas market is spread across multiple venues with Joule allowing all orders from the different order books to be displayed in a single display – facilitating best price execution in a single workflow.
Estimates based on Trayport analysis and market research.
Unparalleled Access
Market Liquidity
Unparalled access to the orderbooks of the below venues within a single unified Joule screen, trading under your own credit or via direct market access (DMA).  Access to Trayport's Joule screen allows traders to undertake analysis of order and trade history to recognize
trading opportunities.
Brokers
42 Financial
BGC Partners
CMD
Evolution
GFI
Griffin Markets
ICAP
Marex Spectron
OTCex
Tradition
Tullett Prebon
Exchanges
CEEGEX
CME GROUP
EEX Spot (inc CEGH & GPN)
GME
HUDEX
ICE ENDEX
ICE Futures Europe
MIBGAS
OMIP
OPCOM
PXE
Clearing Houses
CME Clearport
ECC
HUDEX
ICE Clear Europe
OMIClear
BME Clearing
DMA
Axpo Solutions AG
Citigroup Global Markets Ltd
Koch Supply & Trading
Macquarie Bank Limited
RWE Supply & Trading
Vattenfall Energy Trading
OPPORTUNITIES IN AN ACTIVE MARKET
View the aggregation of over 10 physical Brokered markets alongside comparable financial contracts from 3 exchanges ensuring the tightest bid/offer spread for the benchmark TTF contract.
Access to trading the full European gas market across all countries as a specific contract or as a basis against TTF prices, including significant LNG destination markets such as UK and Spain.
Offers access to the physical spot and prompt markets for immediate delivery through to longer dated months, quarters, seasons and yearly contracts listed as futures and forwards. Trade time spreads generated from the best prices available.
Access and trade the deep European liquidity pool provided by the physical participants alongside the US and Asian benchmark gas contracts.