Managing your finances can be tough. Navigating student loans, credit card debt and mortgages, particularly during a period of economic uncertainty, while trying to save some disposable income so you can buy a car, a house or take a holiday, and also putting aside funds to invest for your retirement – it's easy to quickly become overwhelmed. A recent study found that over 63% of employees face financial worries throughout the year and more than 75% of employees with these worries say this impacts them at work. If left unchecked, this stress can also have a severe effect on mental and physical health. To help alleviate these concerns and support our employees, Trayport has introduced Financial Education as part of our broader wellbeing strategy.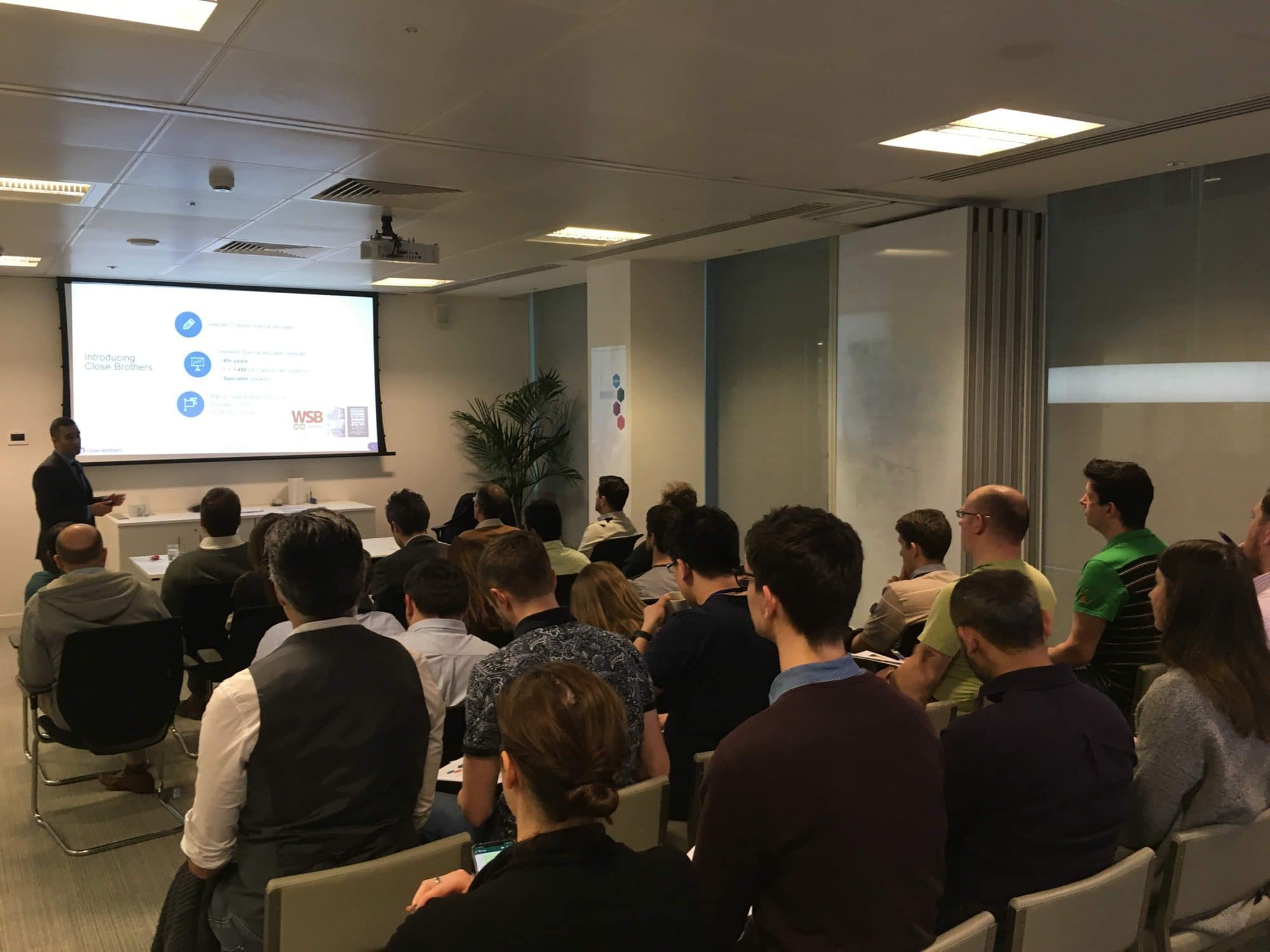 By introducing these initiatives our aim is to help empower Trayport staff to feel more confident in making financial decisions and help improve their financial goals and aspirations. We are thrilled to introduce two new employee benefits in this area in Q1 2019: Financial Planning and Mortgage surgeries. Many different providers were reviewed, in order to ensure they were the best fit for Trayport employees. These benefits are provided at no cost to Trayport employees, therefore there's no reason to not take advantage of these excellent benefits!
Mortgage surgeries are provided by Coreco, one of London's leading mortgage brokers with many years' experience in the industry. Coreco's introductory presentation took place in January which gave an introduction of their services and an overview of mortgages today.
Following this, employees had the opportunity to book 1-to-1 appointments to benefit from advice on anything from re-mortgages to first time buyer guidance. We will schedule further sessions with Coreco later in the year, but in the meantime employees are able to book a free Mortgage advice appointment with Coreco through the Payroll & Benefits team. We received fantastic feedback following the first session and look forward to hosting more.
The mortgage session was really helpful in explaining everything you need to think about when trying to get a mortgage, as well as what you can do now to prepare for getting a mortgage in the future. What you hear about mortgages in the news and from friends can sometimes be overwhelming so it was helpful to have things clarified and demystified

Hannah

Marketing Manager
I found the session extremely informative, as there was a wide range of topics covered from pensions to credit scores. I was really pleased with how much my knowledge of Financial Planning increased from attending this session.

Connor

Exploratory Tester
In February 2019 we introduced Close Brothers to Trayport, a FTSE 250 bank, with almost 50 years' experience in delivering corporate financial education. In February, Close Brothers visited our office to deliver a series of introductory seminars, tailored to employees dependent on their selected career level. Topics included budgeting, saving strategies, understanding tax, investing, using Trayport benefits and most importantly why financial planning is important. Following the seminars, attendees felt their financial awareness improved and 90% would recommend these workshops to others.
Employees can also book 1-to-1 Financial Planning appointments with Close Brothers for individual, tailored guidance. These are already fully booked for March, however due to the high demand we are already looking at arranging an additional day of appointments soon.
Overall, Trayport wants employees to feel confident and comfortable when dealing with their personal finances and help to mitigate any stress which might arise. We look forward to continuing to offer Financial Education to all our employees, as we can already see what a difference it makes!