Virtual Event
Companies, governments and regulators continue to tackle the environmental aspect of their ESG goals. For many, this means committing to a net zero goal, and yet it means much, much more. In this informative webinar, we look at the "E" in ESG to discuss how corporations are developing and striving to meet their environmental aspirations. Speakers will explain the net zero process and how carbon offsets now play a critical role in reducing a company's carbon footprint.  Join us for an engaging and thoughtful discussion on corporate environmental engagement and the key part voluntary carbon offset markets play.  What We Will Run Through
The growth of ESG strategies, global corporate push for net zero goals and new regulatory carbon disclosure rules and proposals.
The role of voluntary carbon markets within sustainability goals and how they work.
What are the standards or registries most commonly used in voluntary markets and how are they evolving?
The evolution of the voluntary carbon markets, The Voluntary Climate Marketplace and how it fits into this growing market
Join us for the 45-minute session.
Tuesday 10th May 3:00 pm BST (4:00 pm CET, 9:00 am CST)
Your Hosts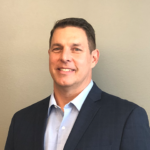 Jim Kharouf – Moderator Jim is the Communications Director at IncubEx, responsible for content development for the firm. Jim is a veteran editor, media and content specialist in the financial markets media space. During his 20-plus years in the financial markets, he helped launch and expand several financial publications (including the Environmental Markets Newsletter), financial websites and produce specialized content for banks, brokers and managed funds. Jim has served in several senior management media roles and worked for and contributed to several financial publications in the US and Europe. He is recognized for his knowledge of global markets and market structure and is a frequent speaker and moderator at industry events.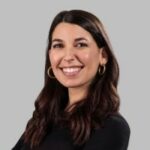 Stephanie Harris – Panellist Steph brings over 7 years of experience in environmental commodities trading and portfolio management to the 3Degrees Carbon Markets team. She currently oversees all of the company's commercial carbon activity and primarily focuses on managing the carbon credit portfolio, originating new voluntary carbon projects, and supporting Business Partnerships. Steph first joined 3Degrees in 2015 as a REC trader and market analyst on the Environmental Markets team. Before joining 3Degrees, she completed a Master's degree in Environmental Science and Management at the University of California, Santa Barbara.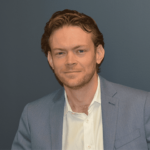 Nathan Clark – Panellist Nathan serves as Managing Director of IncubEx, where he works on the design and development of new environmental products and markets and also directs sales efforts in North America. Nathan was previously a Managing Director at Environmental Financial Products and also served as Managing Director and Senior Vice President for Chicago Climate Exchange, managing the process of defining and implementing project-based emission reduction initiatives including methane capture, forestry, energy efficiency, and many others. Nathan was also Vice President of Wabashco, LLC, overseeing research and development of a portfolio of clean fuels and alternative energy projects. Nathan is a co-author of two books Sustainable Investing in Environmental Markets and Environmental Markets: A New Asset Class.     If you are unable to attend this one, please have a look at our other webinars. Otherwise, feel free to
session with one of our specialists.