Why is Trayport's platform unique?
Trayport®'s Joule is Europe's leading electronic trading solution for energy markets, providing an enhanced trading experience across multiple asset classes and geographies through an optimally configured desktop screen with access to unique market views. Trayport will provide clients with a front-end screen and support to offer market participants a route to the liquidity from all your venues aggregated into one stack.
Our solutions are used worldwide in multiple asset classes across OTC and cleared markets and our technology is specifically designed to operate in hybrid markets by combining multiple price feeds into one easily legible price stack whilst continuing to allow voice execution. Trayport brings together the European broker and exchange Gas and EMA marketplaces; allowing enhanced trading, price discovery and analysis of the gas market. Back office and clearing house Straight Through Processing (STP) is available.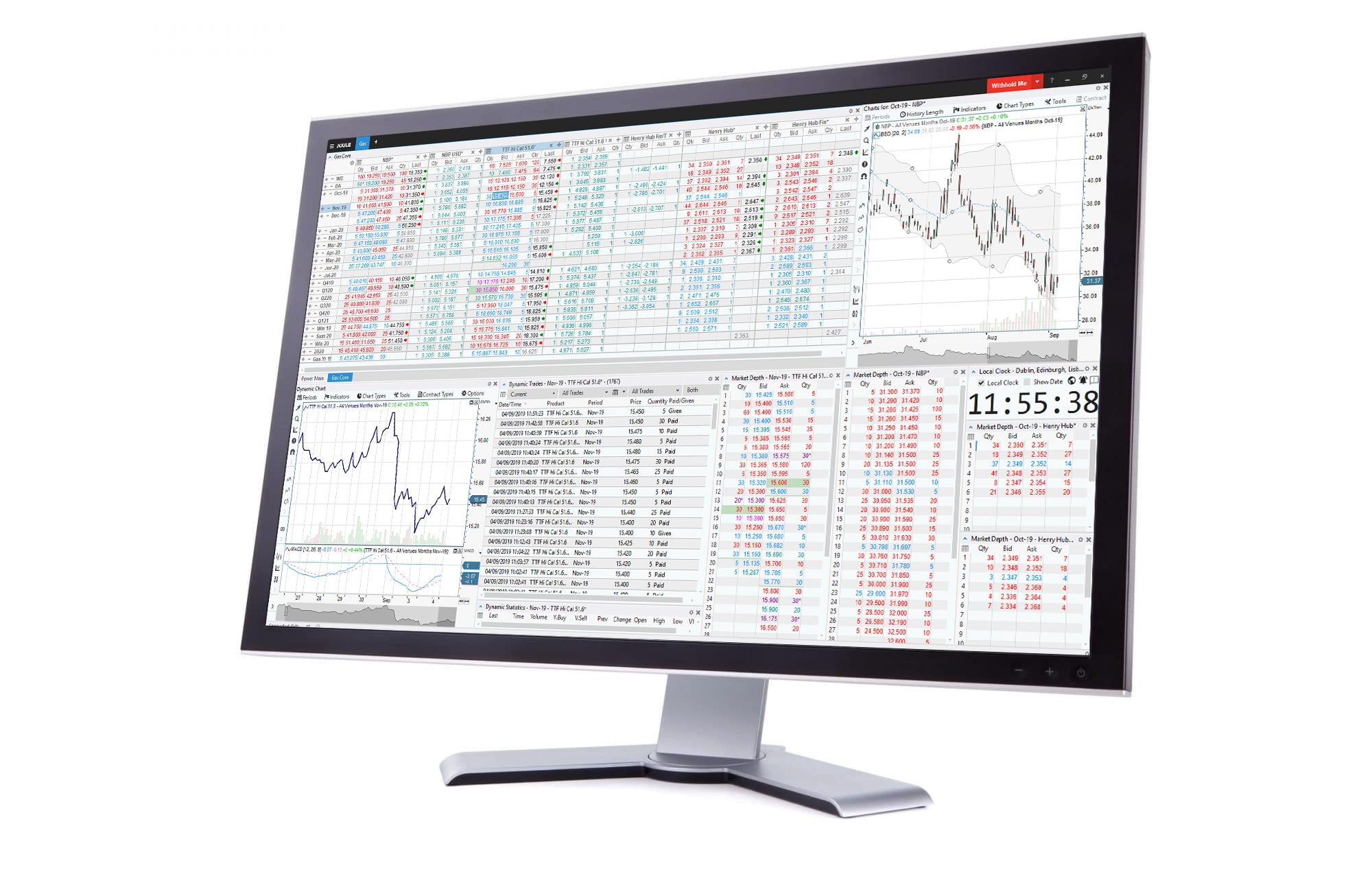 ENHANCED TRADING WORKFLOWS
Joule Direct will enhance your trading workflows by giving you access to firm liquidity.
PRICE DISCOVERY
Pricing visibility as well as direct control over your quotes on a single screen.
SUPPORTS VOICE AND ELECTRONIC TRADING
Joule Direct allows for better monitoring of voice trades and automated integration with your back office, giving traders the best of both.
To view a full list of the network connectivity and commodity markets available via Trayport click here.
NETWORK CONNECTIVITY
Brokers
Exchanges
Clearing Houses
COMMODITY MARKETS
Power
Natural Gas
Renewables
Coal
Iron Ore
Freight
Oil
By completing the below form and checking the box, the User confirms that they have read and accept Trayport's terms and conditions.
Trayport's acceptance of the agreement occurs at the point when a copy of the terms and conditions are returned to the User along with a link to download the software.
TRIAL PERIOD
6 months trial period, subject to 60 days notice to the Client when fees become payable.
Please provide the following details so that our team can contact you with more information.
All information provided is collected in accordance with Trayport's Privacy Policy. Should you require assistance with the registration form, please contact commercialteamsupport@trayport.com.