With an overarching mission to end hunger and poverty throughout the United Kingdom and a goal to eradicate the need for food banks, The Trussell Trust are doing fantastic work nationwide.
Unfortunately, the trust has seen increasing demand for their support during the coronavirus pandemic, and therefore as part of our increased giving the Trussell Trust is one of the UK charities we are sponsoring.
About The Trussell Trust
The Trussell Trust supports a nationwide network of over 1,200 food banks that provide emergency food for those living in poverty who have been referred on during their time of crisis. With their support extending beyond food supply, they also assist in helping those in need find a way out of their crisis situation.
Understanding that it takes more than food to help those in need, the trust also campaign and challenge the structural economic issues that result in poverty with the goal to see a United Kingdom where food banks are no longer needed.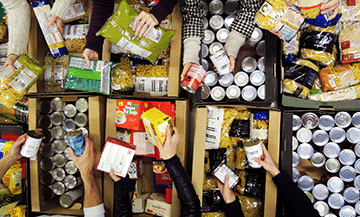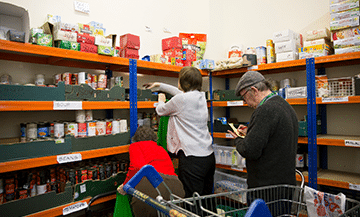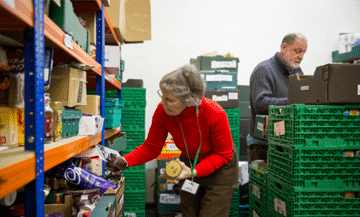 "While food banks are working hard to continue providing emergency food parcels despite the surge in demand, we are aware that they cannot continue to do so without increased support. We are pleased to financially support Trussell Trust during this time so they can continue to support those who live below the poverty line."

Peter Conroy

Trayport President
We have been able to donate £6,250 toward the trust.
For more information on the great work The Trussell Trust do nationwide, how they help those struggling and how you can donate, please visit www.trusselltrust.org
Other Charities We Are Supporting During This Time
Since releasing our initial Giving Strategy for the year we have become aware of additional needs in our communities since the coronavirus outbreak and therefore have identified a number of additional charities in the United Kingdom, Singapore, and Vienna to support.
These are
NHS Charities Together who support health workers in the NHS  |  Learn more
Women's Aid who fight for women and children's safety from domestic abuse | Learn More
Transient Workers Count Too who support migrant workers in Singapore | Learn More
Caritas who feed and look after the homeless in Vienna
First Love Foundation who support the London borough of Tower Hamlets  |  Learn more