Knowing that we needed a better workspace in Vienna, we surveyed our employees in September 2020 to better understand what was important to them and their working preferences. Based on this feedback, we set to work with this feedback influencing our new location as well as the look and feel of our brilliant new office space.
A key component was location. 83% of our team in Vienna wanted an office that was easily accessible by public transport. Europlaza is only 15 minutes to the city centre, a short walk to the Bahnhof Meidling train station, 20 minutes from the airport, and comes with ample car or bicycle parking. Plus brilliant restaurants on campus!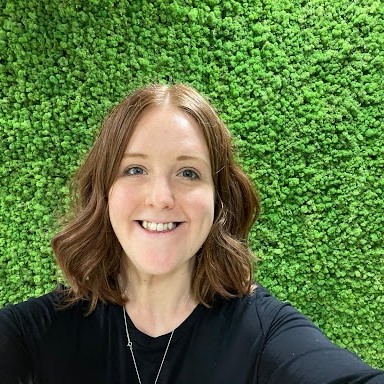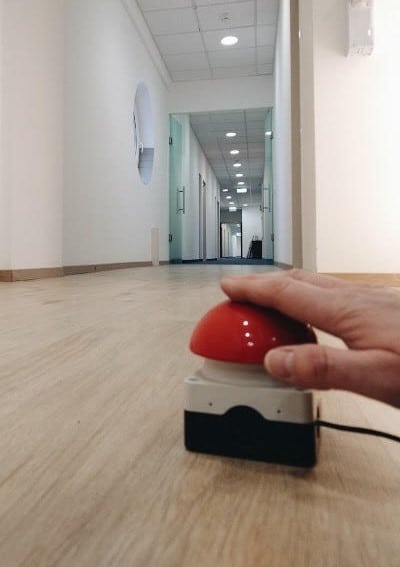 The lease was signed in September 2021, and 5 months later our team moved into the brand new space with all construction concluded in December 2021 and the refit project completed at the end of February 2022.
With boxes packed the move took place on February 25th and our team worked hard traveling between sites preparing the new office, offering support to each other throughout. Despite dealing with a broken van, a faulty escalator, and an influx of office plants, the day was a success and was capped off with the final item packed …. the famous red buzzer!
Here's how we made our new workspace work for our team.
Increased Meeting Rooms and Invested in Technology
We doubled the number of meetings rooms, each have a Google Meet Kit, TV and Evoko panel to enable seamless booking, both ad hoc and in advance using our calendar system. Four of the rooms have also been built to turn into 2 large rooms via the writable mobile partition wall.
Kanban, Collaboration Hub and Communication Zone
38% of our staff wanted more collaboration spaces. Our new office features a kanban area with bean bags, high tables, whiteboards, and a portable screen, as well as a nearby collaboration hub with high tables and a touchscreen TV. We also have a communication zone (Schutzhaus), featuring houses for informal meetings.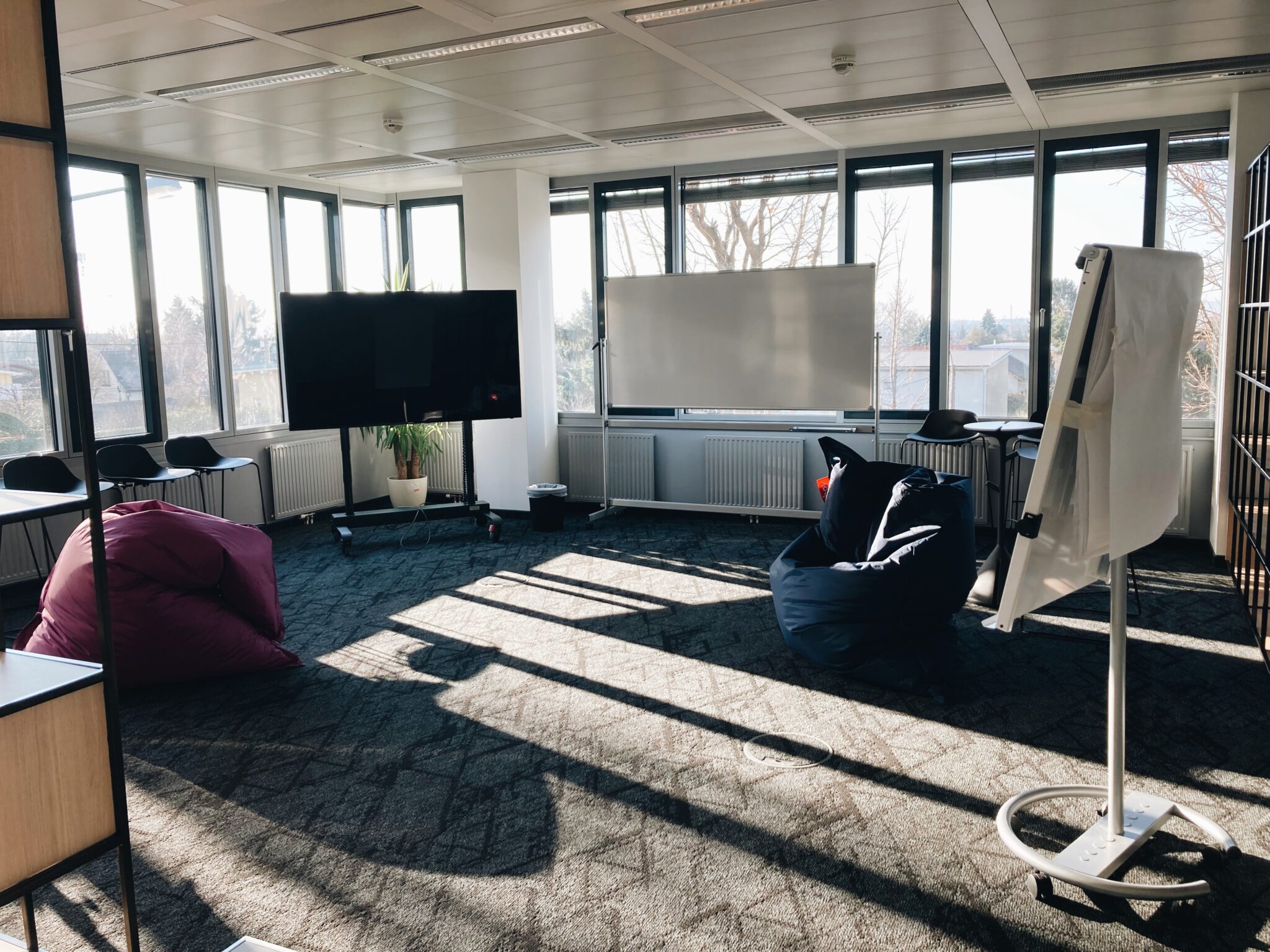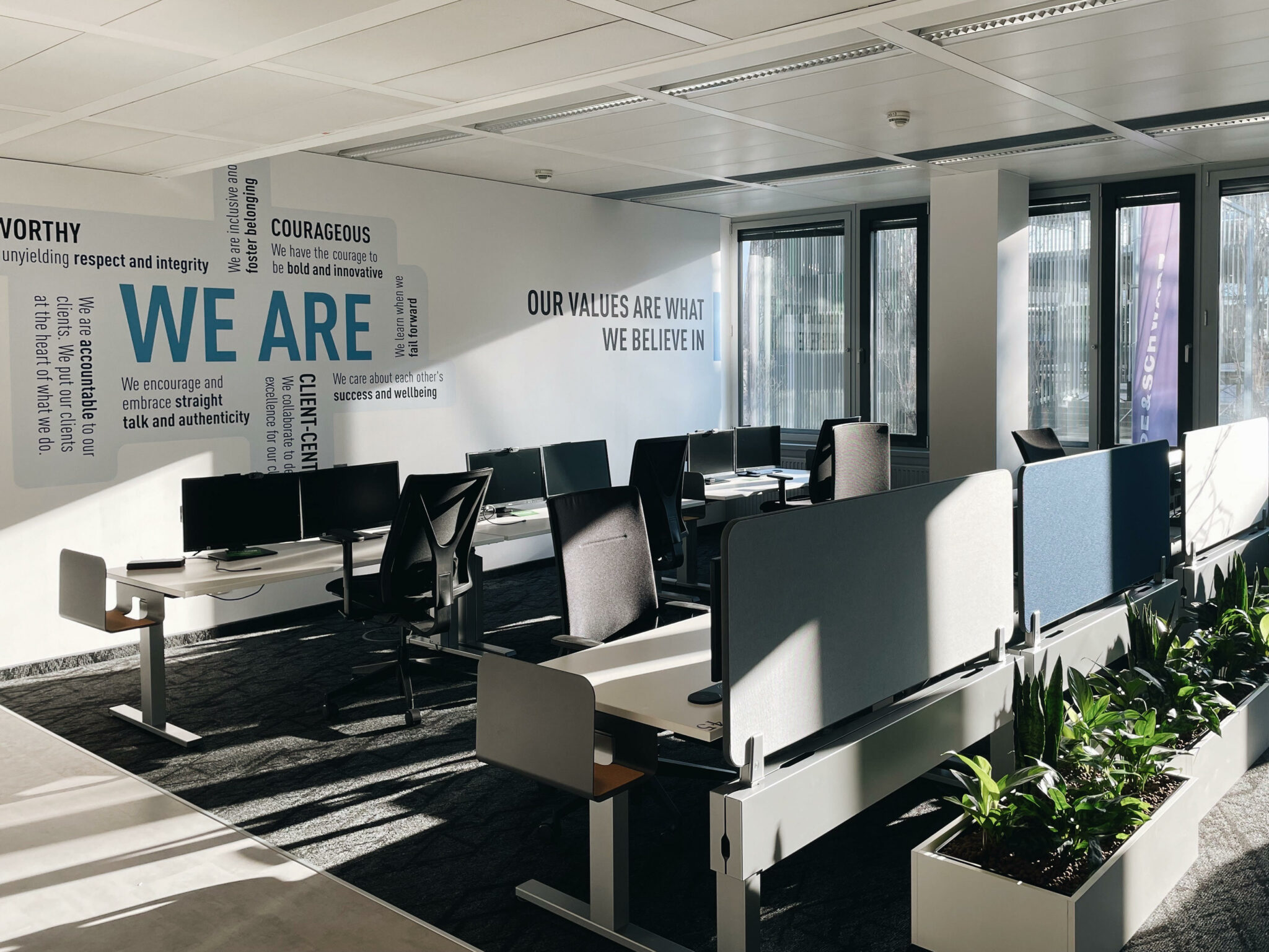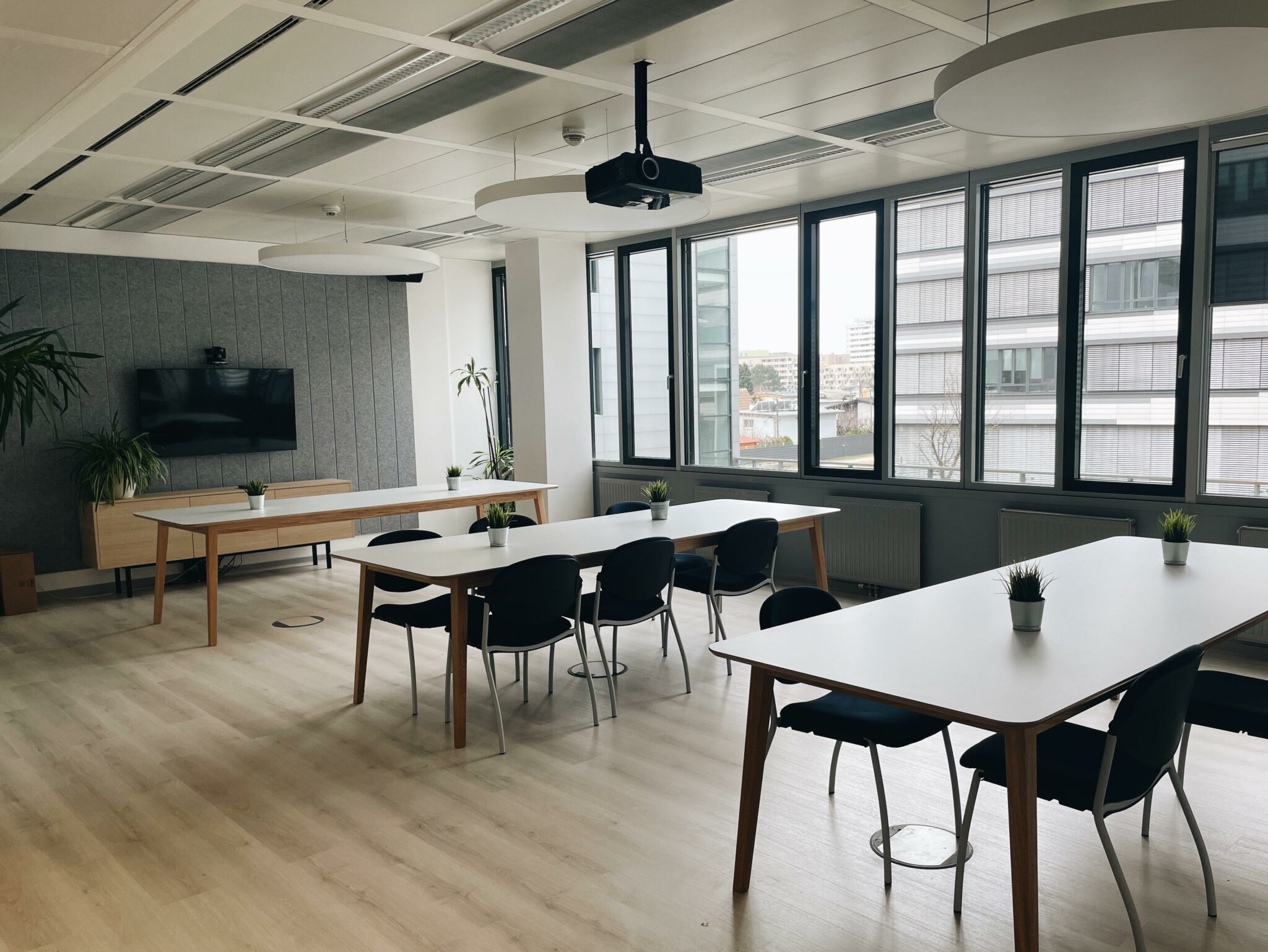 Six Phone Booths and a Quiet Area
46% of our staff wanted more quiet workspaces. We have built this office to include 6 phone booths, providing a private and enclosed space to have a video call or work away from the open-plan desks. There is also a quiet area with six desks and comfortable seating to work.
Sit Stand Desks
46% of our staff wanted sit-stand desks. This is now available for all of the desks in the office.
With our new Activity-Based-Working model, we also have lockers for each of our team. This means our people aren't fixed to a desk but rather can set up shop from whereever works for their workload and schedule for each individual day.

Social Space, Coffee Area and Games Room
27% of our staff wanted more breakout and social spaces.
The office now features a games room with the original soccer table, dartboard and bean bags. There is also a large social area with 3 long tables as well as a coffee bar with smaller tables for socialising.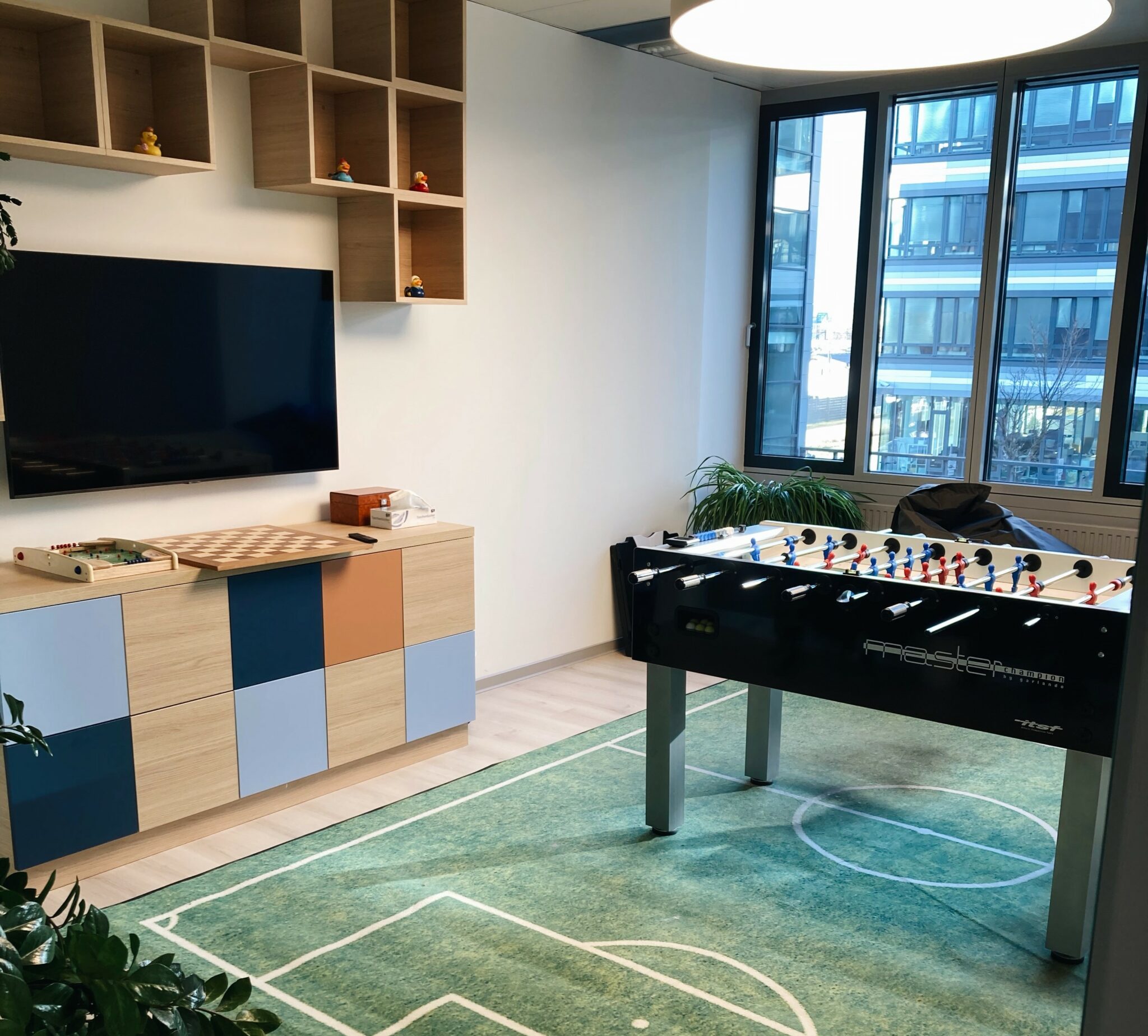 Office Opening!
We wanted to ensure this office was built for the people who would work there, so we had a team of Project Ambassadors advise throughout. Following months of them supporting and providing input into the new space, we welcomed them to their new office space on the 3rd March.
With every surface was cleaned and every detail perfected, our Project Ambassadors were given the grand tour and given time to get comfortable for a day in their new office. It's safe to say they were pleased with their new space.