As part of our response to the COVID-19 pandemic we, like others who are able, have the majority of our staff working from home (WFH).
Whilst we are fortunate to be able to do so, there are hurdles we have had to overcome in maintaining productivity and staff satisfaction. Over the last month we have implemented a number of tactics to keep our staff happy, healthy, and on task, so we can continue to support our clients.
As others find themselves in the same situation, we wanted to share a few of our initiatives as these as they may help you, your team, or your business.
1 - Easy-to-use Processes, Systems and Equipment
Our IT team have worked hard to ensure our remote login process is simple and reliable, while providing easy-to-use instructions. This, coupled with continual IT support, means that we can maintain business as usual.
We've also allowed our staff to take equipment home (such as computer monitors and keyboards) that would help them to continue with their usual duties.
2 - Have regular Virtual Catch Ups with Video On
"We believe working from home doesn't mean working alone!"
Reducing the feeling of isolation when working remotely isn't easy. So our teams make sure to "meet" regularly to maintain normality, stay connected, and on-task.
We also encourage the use of video when meeting virtually. A smile can go a long way when you haven't seen anyone that day!
3 - Productive and Morale Boosting Chat Initiative
If you're like us and use instant messaging software, this is a great way to continue to be productive but also social during this time.
We have team and company-wide chats as well as "fun-focused" chat groups (such as Virtual "watercooler", Book Club, Parents Groups and more) to help us stay connected.
Missing the office banter? Our team aren't letting distance get in the way of that. Making light of our new situation, we've asked our team to take part in our WFH "Cribs" competition showcasing their new setup, as well as introducing us to any furry work buddies. We also held a remote Tray-bake competition which resulted in some amazing creations.
4 - Regular Fitness and Active Routines
Who would have thought the activity of a daily commute would be missed… maybe not. But it's very easy to feel cooped up when you aren't routinely leaving the house. 
Whether it's a morning cycle or lunchtime walk, anything helps. And with gyms shutting their doors, we are encouraging our staff to remain active with our health and fitness allowance, including premium online fitness subscriptions such as Fiit or Gymondo.
In addition to our Running & Cycling chat group for staff to keep each other motivated and accountable, a few of our staff have lead virtual workouts and yoga sessions.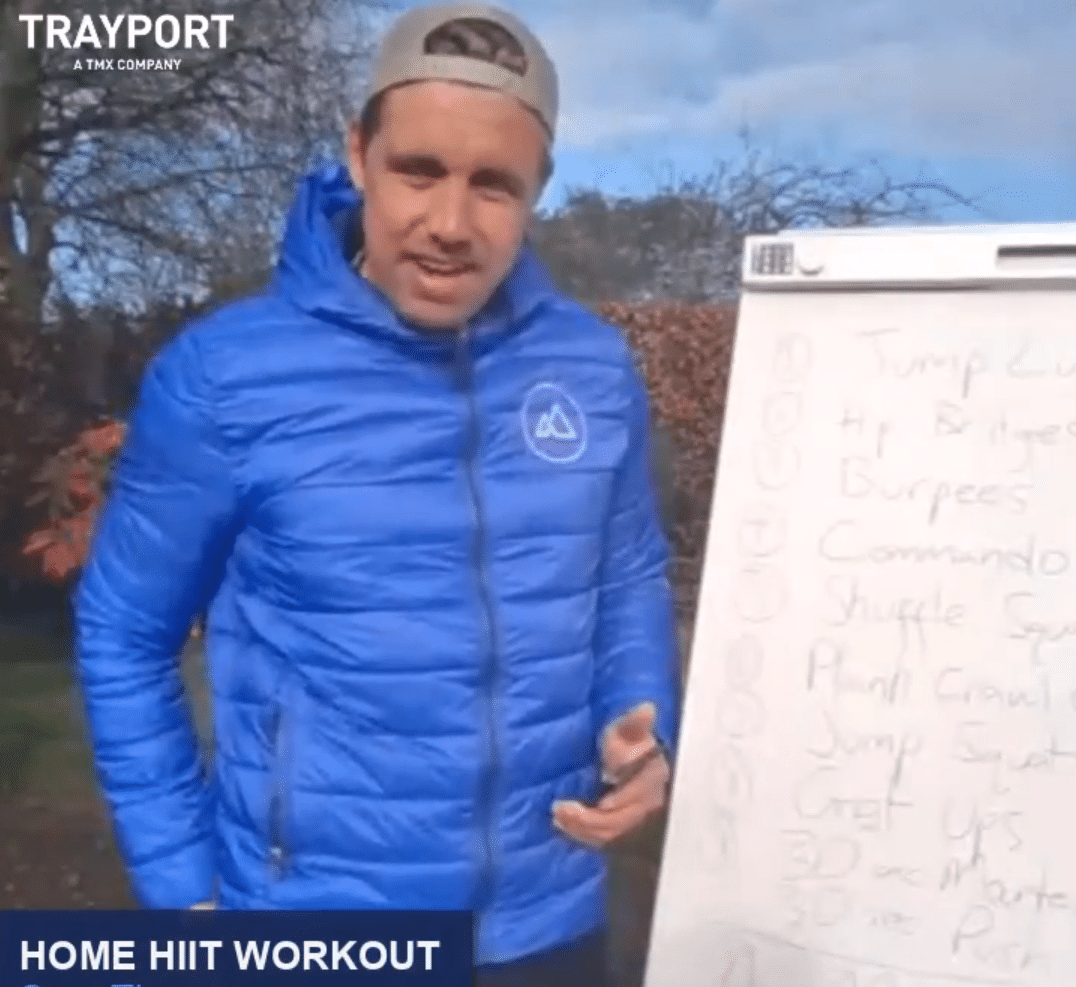 5 - Mental Health Options
We know that mental health is vital to staying healthy and happy. With increased anxiety, uncertainty and isolation, this is now more important than ever.
In addition to our Employee Assistance Programme that provides 24/7 confidential support and professional advice, our health and fitness allowance now includes premium subscriptions to meditation, mindfulness and yoga services. We recommend the Headspace application for mindfulness.
With Mental Health Week coming up, we have a programme planned to continue promoting ways to keep mentally healthy and how to support one another.
6 - Work From Home Advice and Support
Working from home may come easy to some. But for those who need help, we have provided a range of methods for staff to seek advice and be educated on best practice when working remotely.
In addition to our People Team working around the clock to support our team, we provide our staff with access to LinkedIn Learning. This is full of great training resources, including advice on remote working and leading remote teams.
7 - Support for Staff With Young Families
Adjusting to working from home is different for everyone, each with their own challenges. For our staff who have the added challenge of working from home with kids, we understand that this brings added workload and stress around how to balance the two.
We are working closely with team members to offer flexibility, advice, and continual support.
8 - Continue To Support Those In Need
While we have been fortunate to continue operations with our people working from home we believe it is our responsibility to do what we can to support those in need.
As part of this, we hosted our first-ever remote quiz night to raise money for a very important charity, Mind, which supports those coping with mental health issues.
We also support the incredible work done by First Love Foundation for those in our community living below the poverty line. You can find more about our support here.