Career development and supporting our employees define their career paths is something we're really proud of at Trayport. Last year 20% of our people moved laterally into new roles or got a promotion. We also saw career development play out in a range of other ways like expanding existing roles, becoming a subject matter expert, seconding onto projects in other teams or further developing skills in areas they were lacking. Everyone is different and the development plans we saw reflected this. 
Our continued growth will continue to see us place a real focus on how we can continue to support our people with their development
Recently Marnie Bishop, our former Finance Operations Coordinator was promoted to Assistant Accountant and we asked her about her career journey and how Trayport supported her professional growth.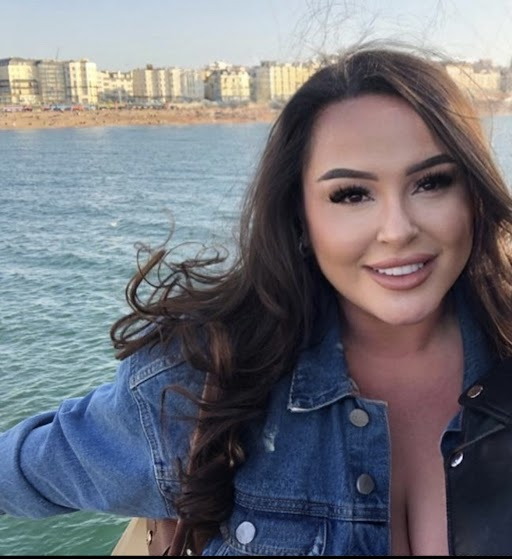 Can you tell us about your career journey at Trayport so far?
I started working at Trayport in January 2019 as a Commercial Team Support Administrator/TCMS Coordinator. The role varied from drafting Client contracts, Client invoicing, and business travel coordination to organising team events for TCMS, creating the monthly shift rota, and organising new starter inductions. During my time in this role, I had a lot of exposure to different areas and people at Trayport, I worked with so many friendly, supportive colleagues which made my day-to-day job very enjoyable, I was (and still am) learning new things every day.
In May 2022 Business Operations (formerly Commercial Team Support) merged with the Finance and Analysis (F&A) Team and are now known as Finance Operations. This change gave the team a more streamlined and focused workload. Prior to this move, I hadn't had a lot of interaction with the F&A Team, which enticed me to look further into a Financial career as I have always enjoyed working with numbers. I spoke to fellow team members about their experiences and background in Finance which ultimately sparked an interest in Accountancy. When the position of Assistant Accountant became available in the team, I spoke with my Manager and other members of the team about the role and did further online research into Accountancy, relevant qualifications, and what they would entail. I decided to move forward with my application, which was a success! I started my new role at the end of May and will be commencing my studies for ACCA (Association of Chartered Certified Accountants) at the beginning of July. I am so pleased and excited to be continuing and developing my career at Trayport.
What have you found most useful when trying to develop your career?
Asking questions, independent research, and asking for feedback from colleagues.
What type of learning opportunities have you taken advantage of?
Trayport offers access to LinkedIn Learning which was very useful when we moved into the F&A Team, it helped me gain a wider understanding of Finance structure within a business. I have regularly attended in-house inductions and learning sessions that colleagues have run. I found these very useful in broadening my understanding of the products Trayport offers and how our Clients utilise them.
Looking forward, what will you be doing to continue your development?
I will continue to ask for feedback and work on areas that need improvement, whether that be personal skills or Financial knowledge by utilising learning resources provided by Trayport.
What advice do you have for others looking to develop their career? 
Speak to people in the positions you aspire to be in one day! Don't be afraid to reach out and ask them about their career experience and advice, this will give you insight and help you to decipher what direction you would like to take in your career. Be open to considering new opportunities, and don't limit your options, I believe all opportunities have the potential to be good opportunities.