Trayport has always been a big supporter of hybrid and flexible working, and as with many other companies, we have continued to adapt our ways of working.  
We regularly conduct workspace studies to assess the general occupation of our space, its functionality, and where employees feel most productive. Feedback through last year's focus groups saw high demand for a quiet space in the office. So, at the start of April, after reviewing our space and desking we were pleased to open the new library in our London Office. 
The Trayport library works in essence as any other library, with no disruptions, more privacy, and easier access to our library books. Each desk has been set up with acoustic dividing screens for privacy, and adjustable reading lamps, so whether you are working from your laptop or you have grabbed a library book for a 15 minute break the library is a comfortable working environment for any task.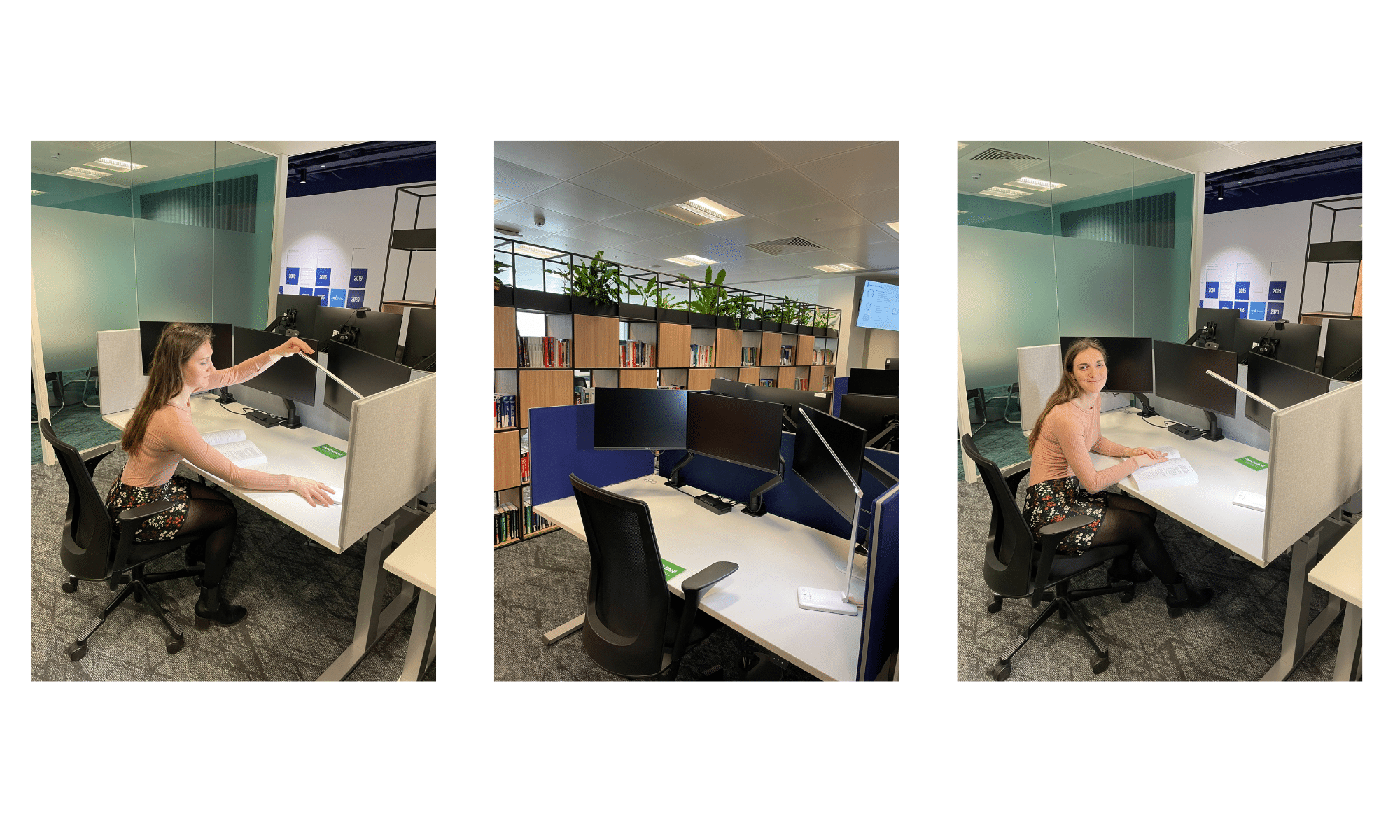 We will also be incorporating a new book swap scheme, in which employees can bring in their unwanted books for others to borrow and read!
We hope that our library is a positive addition to our office and our people make good use of working in a quiet and peaceful environment.