Recognition and appreciation are essential parts of the great culture we are creating at Trayport. To help us strengthen our collective ability to show recognition and appreciation for each other, and reinforce our desired culture, we have a company-wide peer to peer recognition program in 'Give Thanks' and quarterly Xcellence Awards.
This year, to celebrate Valentine's Day and Random Acts of Kindness Day, we wanted to spread love and kindness through our offices by encouraging employees to Give Thanks to colleagues who have gone the extra mile. For one week only, we ran a 'Give Thanks Week' and those who received recognition during this time were awarded with a special treat for their hard work. During this week a record breaking 121 'Give Thanks' were sent to colleagues!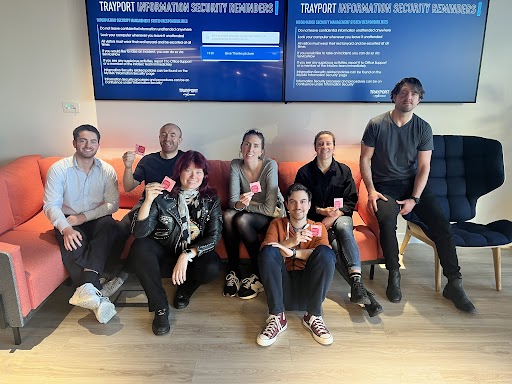 Friday 3 March marked Employee Appreciation Day, and though we are thankful for our people every day, we were excited to be able to take a day to reflect on all the great accomplishments that we have achieved together. To express our appreciation for everybody's hard work and dedication throughout the past year in the London office lunch was on us as we welcomed a Mexican food tricycle to deliver loaded nachos, and in Vienna we had a delicious breakfast spread.