I joined Trayport in January 2015, starting as a Support Analyst within the Client Support team.
In July of 2019, I made the decision to move 6,736 miles from London to Singapore. After 4 years working within the Trayport London office, I had reached a point where I wanted a new challenge within the industry. The offer to work in Singapore came across my desk and I couldn't refuse the opportunity to master new skills in a new environment, but still within the company and family I knew well.
Here are a few reasons why working in the Trayport Singapore office is so great.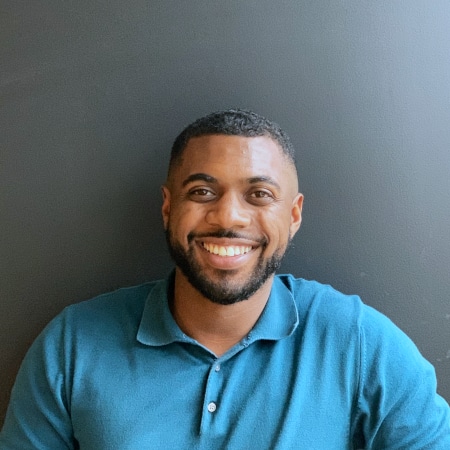 Joel Williams, Senior Technical Consultant
It's a close knit family
The Singapore office is very small compared to London. With only eight employees including myself, this includes Technology, Operations, Sales and Client Support. It's very close knit and we are more like a big family than a small work team. We do many social events together and try to collaborate on work and assist each other wherever possible.

It was a smooth transition
Once the decision was made to move, Trayport offered me a short opportunity to experience life in Singapore ahead of my move date. This was a chance to dip my toe in and see if the job and location were a good fit for me. Trayport then assisted my move, ensuring I had everything possible to get me started in a new country.
In addition, the Client Support team began sending London team members over to Singapore every quarter to encourage and improve the synergy between the locations. The COVID-19 pandemic has obviously pressed paused on that initiative, but it's a great way for colleagues to get a taste for a move to Singapore should the opportunity arise.
Travel, travel, travel!
With a large expat community, Singapore is like 'moving-to-Asia-for-beginners'. Singapore is a beautiful, warm country in the heart of Asia with really beautiful places to explore. Modern day technology makes it easier to work away from home, whilst still feeling like you can see everyone whenever you want. Plus, a quick trip to Bali or Thailand on the weekend will make you never want to go home again.
The client interaction
Prior to the pandemic, a great deal of time was spent meeting prospects and clients, often once or twice a week. There is a mix of growing the Trayport name, building relationships and socialising in general. We regularly play football and golf with some of our broker clients.
The opportunity to work on new and exciting initiatives
We have limited crossover time with the UK office and therefore have to handle a variety of work without the resources of the larger London teams. This means having to really understand the technical aspects of the job, as well as our business and the markets in which our clients operate. I also enjoy the opportunity to work on new initiatives such as new markets and platform extensions.
Thinking of taking the plunge?
Do it! For the Trayport Singapore team, the more diverse mix of people, roles and experiences we have in our small office, the better. With ways of working changing and new possibilities arising, the opportunity may also arise to relocate, so never say never.
My parting advice:
Appreciate lower temperatures in Europe while you can.
Be prepared for trains to run on time all the time.
Don't be scared to give it a go and try something new, even if it's nearly 7,000 miles across the globe. You never know, you may find your forever home.