The primary network and data platform for European wholesale energy markets, Joule® is Trayport®'s leading SaaS delivered electronic trading solution for energy markets. Our network includes:
third party solutions providers
Enhanced Joule Charting and Analytics
A transparent analytical view of the market history as a basis for future trading strategies using your comprehensive historical data.
Overlay multiple contracts on a single chart for comparisons of contracts to clearly see relationships
Visualise market trends and analysis by adding indicators such as Bollinger Bands, Moving Average Convergence/Divergence and Relative Strength Index to your charts.
Choose from 8 different chart types, including Continuous Chart, offering maximum flexibility that allows you to set up charts and data just the way you like them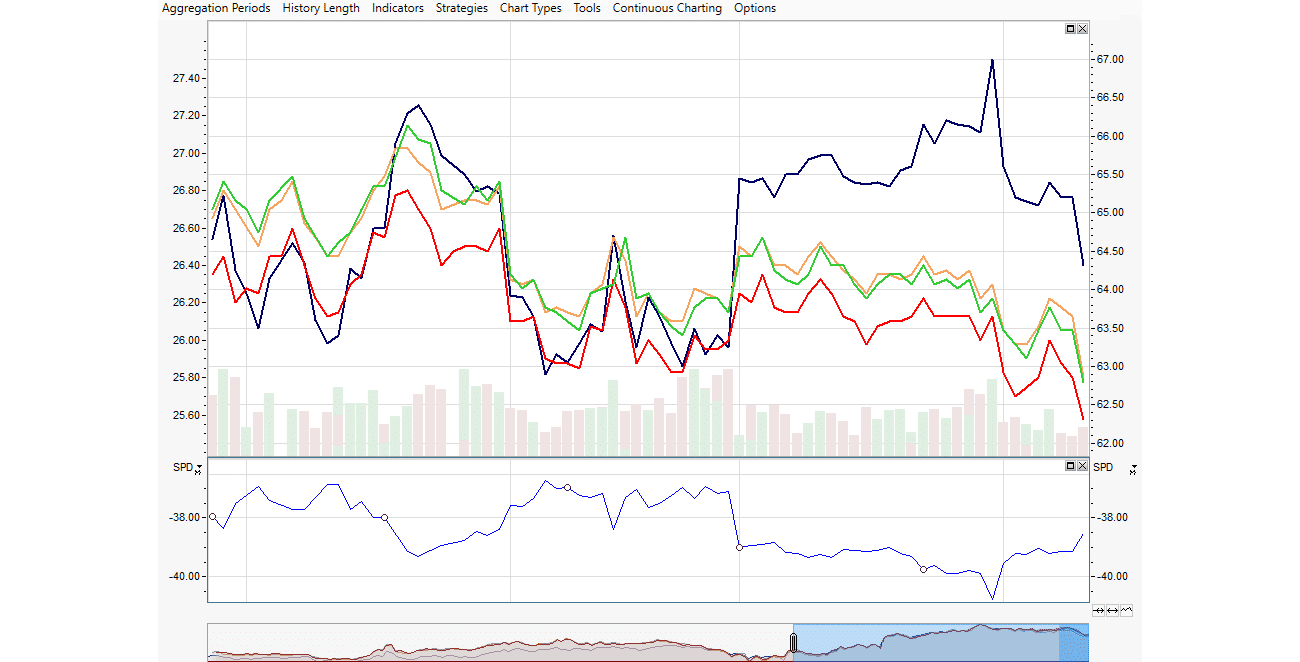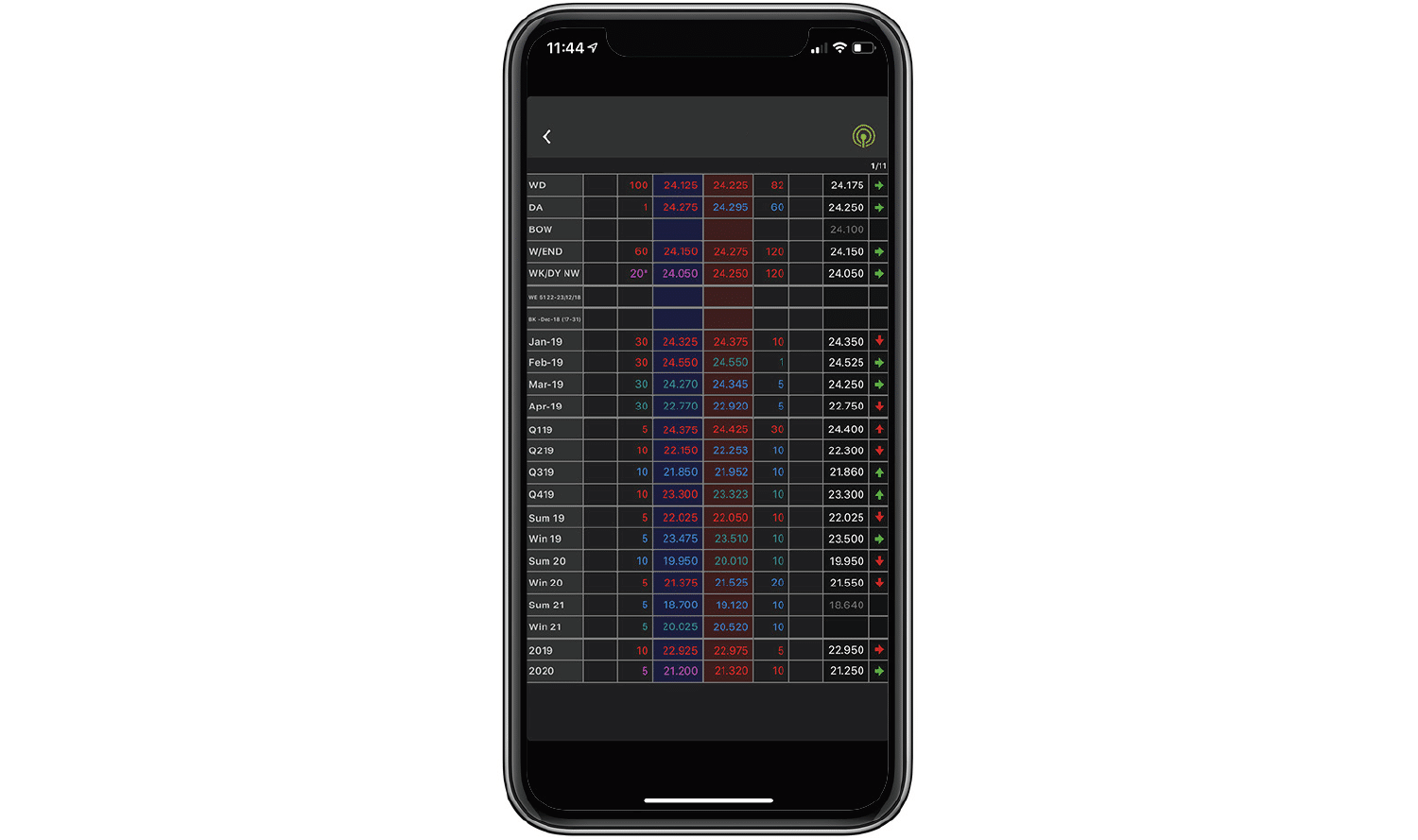 Monitor prices wherever you are, with live data directly from the market to your mobile device.
Stay connected to the markets at all times, whether in the office or on the go. Keep up to date with essential market information including customisable depth, last traded price, and implied orders from wherever you are.
Once configured in Joule, marketsheets can be loaded in the mobile app, allowing you to see the same prices as on screen.
Track prices and contracts in real time, with live price information coming direct from the markets and updating on your mobile device instantly.
Easy access to a dedicated Joule support team via telephone and email
One-to-one training on using Joule with an analyst assigned for the duration of the session
Improved online help with quick access to hints and tips and the latest features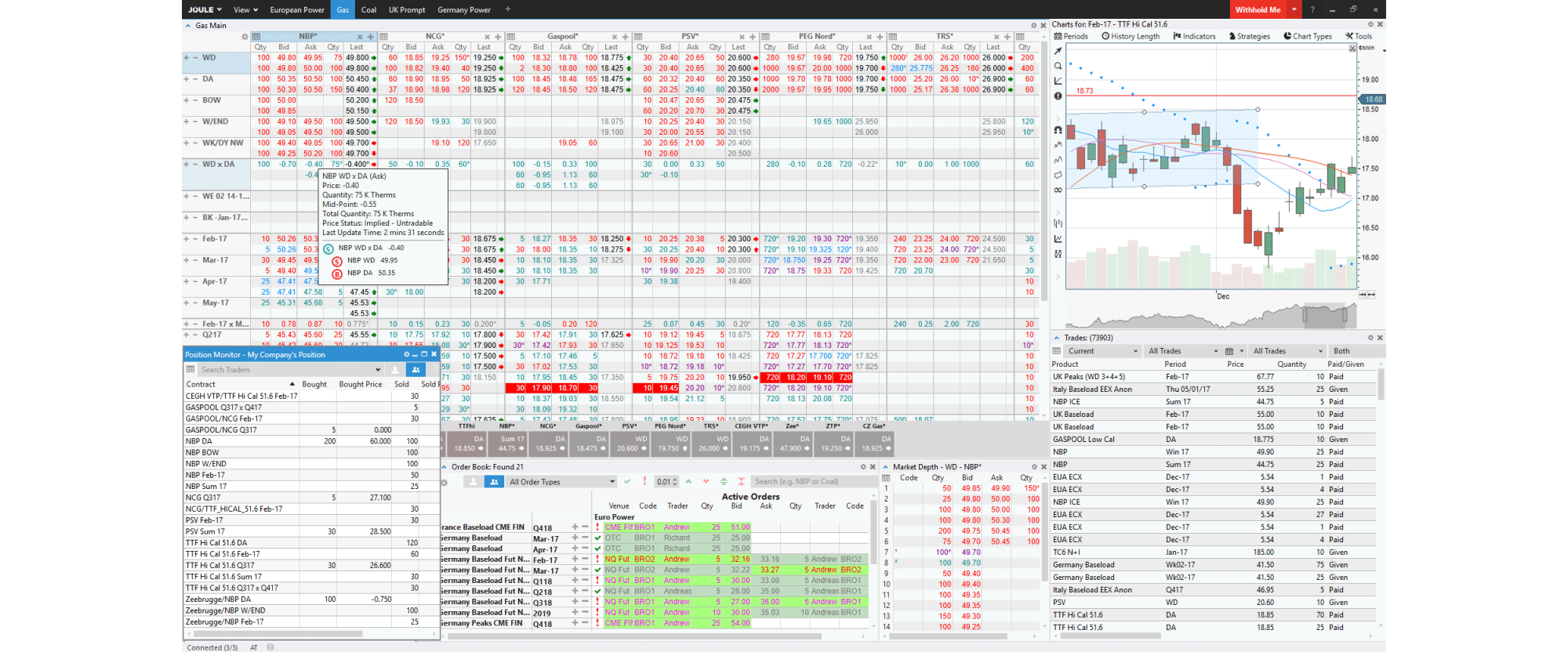 A clearer overview of the value of trades at an individual level
Net position generated real-time across intra-day positions
Volume Weighted Average Prices (VWAP) of your positions