third party solutions providers
In today's rapidly evolving markets, you need tools that give you the competitive advantage and an enhanced trading experience. Joule is a single sophisticated application that connects to all your permissioned venues - simplifying best price discovery and providing enhanced analysis and execution.
Simplified Best Price Discovery
Maximise Your Trading Opportunities
Power | Gas | Coal | Emissions | Iron Ore | Oil | Freight
Access our comprehensive global network
20+ power markets (incl. German, UK, Nordic) and 15+ gas markets (incl. TTF, NBP, CME (Henry Hub))
View the worldwide Global Gas and European Emissions marketplaces
Utilise the full range of contracts, from spot to years ahead
Access prices not available elsewhere, including implied and spreads
Advanced Trading Tools
Make Informed Trading Decisions
Complete Market View
Joule provides a complete market view, enabling access to a comprehensive network of over 50 brokers and exchanges, and 200 products across Power, Gas, Coal, Freight and Emissions.
Position Monitoring
Get a clear overview of trade values at an individual level, generate net position in real-time across intra-day positions and calculate Volume Weighted Average Prices (VWAP) of positions.
Charting & Analysis
Visualise market trends and use our 8 different chart types for a transparent and analytical view of market history as a basis for future trading strategies and decision making.
API Connectivity
Our Joule solution supports the connectivity of your own proprietary or third party solutions via an API or by easily connecting with one of our Certified Software Providers.
Enhance Your Trading Experience
Our range of specifically-developed solutions integrate directly into Joule to enhance and optimise your trading to drive growth and success.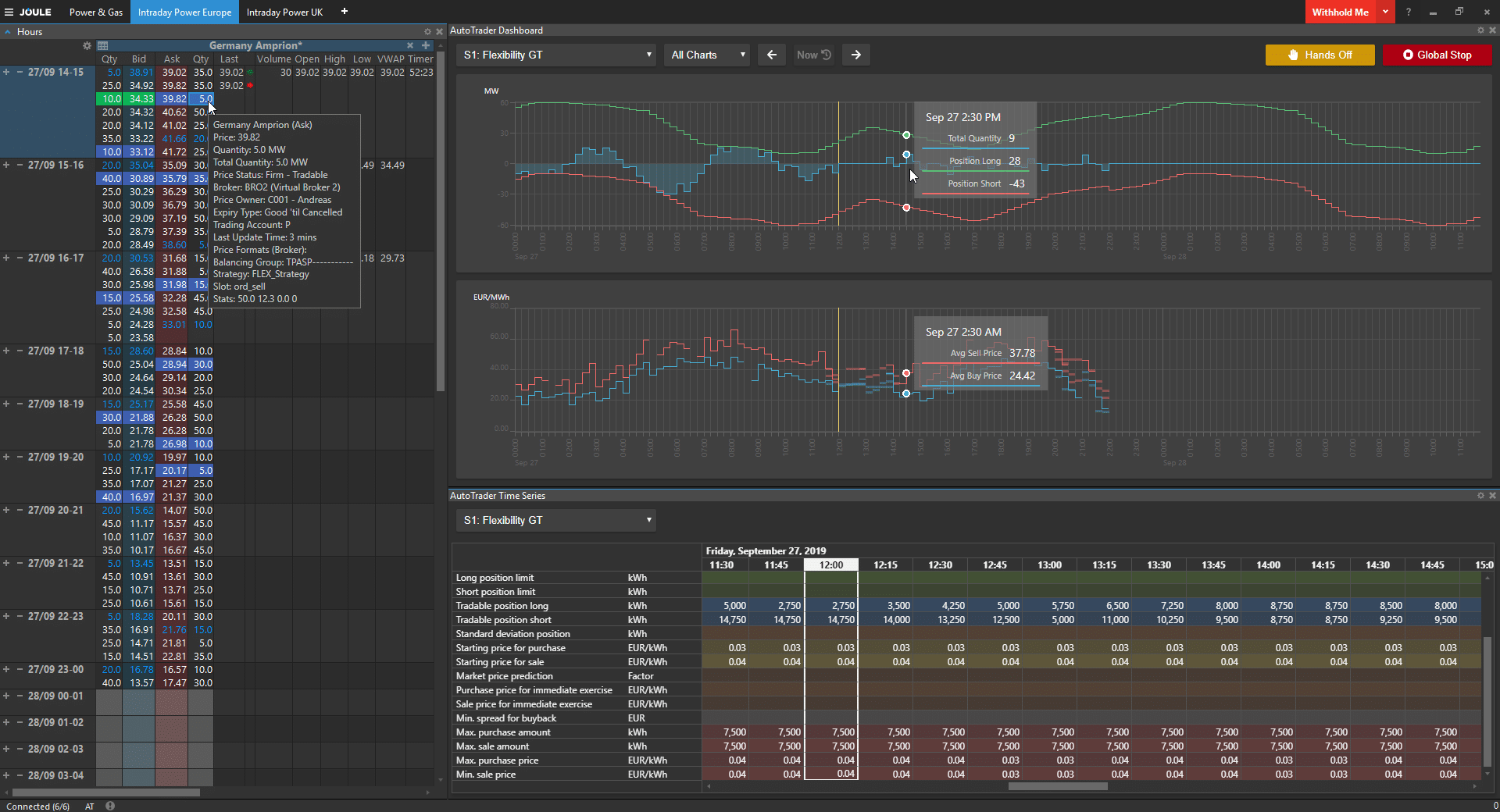 Joule Mobile
Stay connected, monitor prices and track contracts with live data at all times, whether in the office or on the go. Keep up to date with essential market information including customisable depth, last traded price, and implied orders from wherever you are.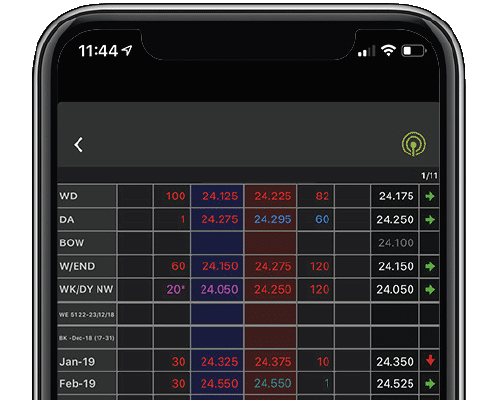 Experienced Team
Our experienced team are dedicated to support you in all things Joule and energy trading. Starting with a comprehensive onboarding program to ongoing advice and technical support.
Each of our clients is designated a primary point of contact within our service team: this person is responsible for helping with the onboarding of services, overseeing your support activity, and escalating service issues as necessary.
Through this relationship, a 'dedicated contact' gains a detailed understanding of your usage of the service, and in turn, disseminates this to our service team.
Our software services are supported by our technology platform, which is designed with no single point of failure; it's highly resilient to ensure availability and assure business continuity.
In addition, we've established private connectivity to all top venues (and are committed to expanding this offering on an ongoing basis), providing uncontended, reliable and secure access.